Dorian Grey Gallery exhibiting at Art SouthHampton at booth AS 28, featuring Crash Ferrari Art Project
Cars have been given an artsy makeover by Andy Warhol and Jeff Koons — who put their signature touches on BMWs — while this year's New York International Auto Show debuted a 1971 Ford Torino with a 3D-printed liquid metal body by Romanian artist Ioan Florea. Now, a 2009 Ferrari F430 has gotten the artsy treatment from grafitti artist John Matos.
Bronx-born Matos — more popularly known as Crash — has honed his craft since his early teens in the 1970s on the streets and subway trains of New York City. Together with Joe "Mac" LaPadula of Martino Auto Concepts and the Dorian Grey Gallery, he has spray-painted his way to a unique Ferrari F430.
The neon pink-and-green-splattered car will be displayed from July 24-28 at Art Southampton, the Hamptons' annual showcase for more than 75 international art galleries with a strong focus on works from the 20th and 21st centuries, where it will also be up for sale.
The car is understood to have been donated from LaPadula's personal collection of vehicles, and the project caught the eye of the Dorian Grey Gallery, which, run by New York gallerists Christopher Pusey and Luis Accorsi in the East Village, prides itself on having a keen eye focused on street art, graffiti and the New York emerging art scene.
Art Southampton, presented by Art Miami, runs from July 24 to 28, on the 18-acre estate property behind the Southampton Elks Lodge and adjacent to the Southampton Golf Club, directly off of Route 27A.
via Blouin Art Info
Press
Fox NY
Rides Magazine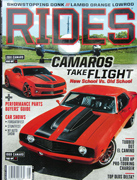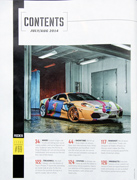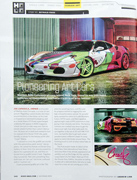 Street Art NYC
Hamptons Art Hub
27 East
Art Daily
Dallas Art Dealers
BLOUIN ARTINFO
Dupont Registry
Frequency